Class Notes
'20s
Ethan Forrest '21 and Zack Kauffman '21 created the Pursuit of Hoppiness, which funds treatment research for blood cancer cure and support for pediatric care for those afflicted with these cancers.
---
Shinta Herwantoro Hernandez Ph.D. '21 was recognized by Women We Admire as one of the Top 50 Women Leaders of Maryland for 2022. She is the founding dean of the Virtual Campus at Montgomery College in Maryland. Prior to that, she was chair of the college's Department of Sociology, Anthropology, and Criminal Justice. She also has held positions at the Urban Institute and Westat. Hernandez received her undergraduate degree in psychology from Brandeis University and M.P.P. degree in social policy from Georgetown University. She was awarded the Montgomery College Outstanding Faculty Award for Excellence in Teaching and Advising for 2016-17 and the NISOD Excellence Award in 2018.
---
Scott Moroch '21 received a 2022 Hertz Foundation Fellowship, which funds 13 doctoral students who demonstrate extraordinary leadership potential and ambitions to tackle the most significant challenges facing the nation and the world. Moroch is a graduate student at the Massachusetts Institute of Technology, pursuing research at the intersection of atomic, nuclear and particle physics.
---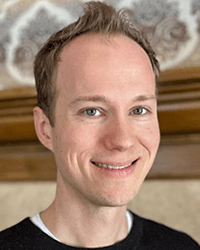 Mike Ravenscroft MBA '21 was named managing director of the Maryland Momentum Fund (MMF), a $16 million investment fund that supports early stage companies affiliated with University System of Maryland institutions. He joined MMF from Dreamit Ventures where he worked with emerging digital health and medical device startups and managed a national network of enterprise health care partners and venture funds. Ravenscroft also founded and led re:Founded, a venture advisory firm, and served as a venture Associate for UMD's Dingman Center for Entrepreneurship.
---
'10s
Nathaniel Kaine M.P.M. '19 was appointed chief of staff for U.S. Customs and Border Protection. Kaine is a Marine Corps reservist who also served as an assistant operations officer for the Black Sea Rotational Force. He received a bachelor's degree in political science from the George Washington University.
---
Erin Storer '19 joined the Council for Responsible Nutrition as manager, scientific and regulatory affairs. Her professional experience includes interning in an employee wellness program and working as a medical office coordinator.
---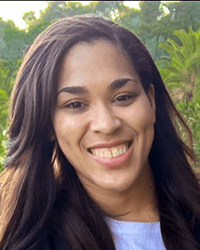 Connecticut Sun forward Brionna Jones '16 won the WNBA's Sixth Player of the Year Award. In her sixth year in the league, Jones came off the bench in 29 of the Sun's 36 regular-season games and started the other seven. She averaged 13.8 points, 5.1 rebounds and 1.2 steals in 25.1 minutes. She ranked 20th in the WNBA in scoring and fourth in field goal percentage (56.9). Jones was named a WNBA All-Star for the second consecutive season this year.
---
Aydin Mohtashamian MBA '16 joined Parry Labs, a defense technology company that provides cloud-based mission system solutions, as chief operating officer. He worked for over 20 years in the defense aerospace industry, with leadership roles at QinetiQ (formerly MTEQ) and L3 Technologies, and holds a Master of Science in systems engineering from Texas A&M University, and B.S. in chemistry and nuclear engineering from the U.S. Military Academy.
---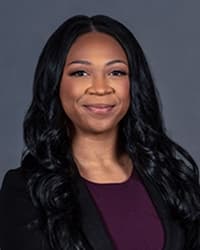 Victoria E. Thornton '16 joined the law firm Goodell DeVries as an associate as part of the firm's combination with Astrachan Gunst Thomas. Prior to entering private practice, she interned for The Honorable Jennifer B. Schiffer and served as a law clerk for the Hon. Barry G. Williams at the Circuit Court for Baltimore City. She is a graduate of the University of Maryland School of Law, cum laude.
---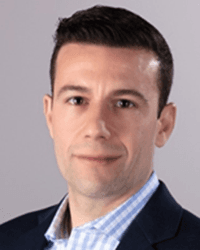 Rick Sullivan MBA '15 was promoted from vice president of finance to chief financial officer of Senseonics. Prior to joining the medical technology company in 2016, he was a principal at Hike Financial and Chief Financial Officer of RoosterBio. He received his B.S. in accounting from Salisbury University and is a certified public accountant.
---
Christopher King Ph.D. '13 was named inaugural dean of the Georgetown School of Health. He is associate professor and chair of Georgetown's Department of Health Systems Administration at the School of Nursing & Health Studies and has served as a health policy and management lecturer for the UMD School of Public Health since 2014.
---
Molly Morris '13 released her debut novel, "This is Not the End." Ever since the sudden deaths of his parents, 17-year-old Hugh has developed a serious preoccupation with endings–and things get a little complicated when he meets Olivia Moon, a high-school outcast who can't die.
---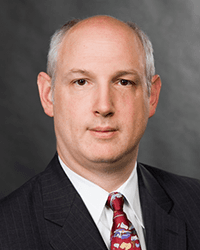 Steven Arndt M.S. '12 has started a one-year term as president of the American Nuclear Society. Arndt is a distinguished R&D staff member in the Nuclear Energy and Fuel Cycle Division at Oak Ridge National Laboratory in Tennessee. Prior to ORNL, Arndt spent over 30 years with the U.S. Nuclear Regulatory Commission, most recently as a senior technical advisor in the Office of Nuclear Reactor Regulation. He holds a bachelor's degree in engineering physics and master's and doctorate degrees in nuclear engineering from the Ohio State University.
---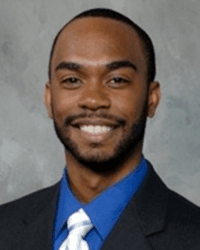 Michael Hollis MBA '12 joined global aerospace engineering services leader Stellar Solutions as vice president, civil sector. Most recently, he served as program director of intelligence community systems solutions at Jacobs (previously KEYW). Prior to 2020, he spent 16 years at Northrop Grumman.
---
Meg Eden Kuyatt '12, MFA '16 is the author of "Good Different," a middle-grade novel in verse that tells the story of a neurodivergent girl who comes to understand and celebrate her difference. It will be published by Scholastic in March 2023.
---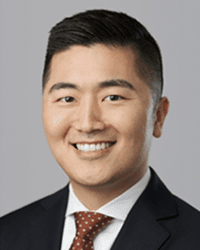 George Men '12 joined real estate services firm Cushman and Wakefield as a director. Men spent the last five years with Cresa, where he specialized in tenant representation across the Washington, D.C., region.
---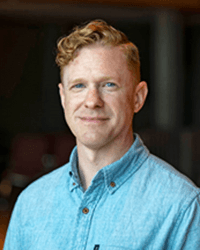 Dave Wacyk M.M. '12, DMA '19 is the new director of instrumental ensembles and assistant teaching professor of music at the University of Missouri-St. Louis. He was previously director of instrumental music at Saint Martin's University in Lacey, Washington, and taught instrumental conducting at Towson University.
---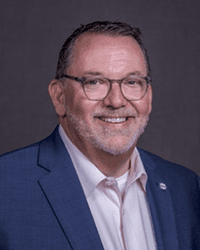 Clay Worley MBA '12 was appointed executive vice president and chief human resources officer of Bowman Consulting Group. Before joining Bowman, Worley worked at NCI (now Empower AI) as senior vice president and chief human resources officer. Worley earned a B.S. from the University of Louisville.
---
Philip Ravita '11 became an endorsed artist for Aguilar Bass Amplifiers. Ravita has also received an artist endorsement for REMIC Microphones and will release a CD, "City Lights," in February 2023. He teaches at Mount St. Mary's University, Prince George's Community College, the College of Southern Maryland and Harford Community College.
---
Tom Watson '11 was promoted to CEO of Serco, a provider of professional, technology, engineering and management services to the U.S. and Canadian governments. Watson was most recently senior vice president responsible for Serco's North America defense business. His career includes six years active duty in the U.S. Navy as an electronics technician. He holds a bachelor's degree from National University.
---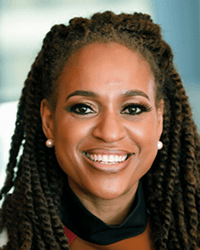 Donna Blackman MBA '10 was promoted to chief financial officer of Stride, a provider of innovative, high-quality and tech-enabled education solutions. Blackman served as the company's chief accounting officer and treasurer for two years, and before then was senior vice president of business operations at BET Networks.
---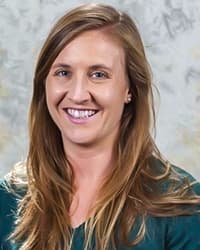 Erin Matyus '10 was hired as associate head coach for Penn State swimming and diving. Matyus spent the last 11 years at Lehigh University.
---
'00s
Aditya Desai '09, M.F.A. '12 was hired as program officer in charge of literary programming at Maryland Humanities He spent a decade as a writing teacher, literary editor and administrator, and freelance book consultant. He has been published online and has lled literary programming with CityLit Project, Enoch Pratt Free Library, Asian Pasifika Arts Collective and more.
---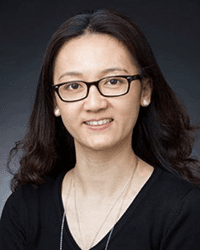 Hua Jiang Ph.D. '09 was appointed associate dean for academic affairs at Syracuse University's Newhouse School. Jiang has been a Newhouse faculty member since 2013. She holds bachelor's and master's degrees from Nanjing University.
---
Jason Kiviat '09 was named chief financial officer of Outbrain, a web recommendation platform. He was previously the company's vice president, FP&A and investor relations. Kiviat received his CPA license in New York in 2011.
---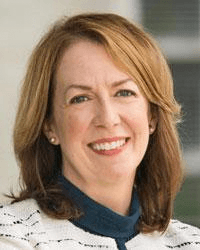 Alison Buckley MBA '08 was appointed president of SUNY Ulster. She was previously vice president for enrollment management and student affairs for Connecticut State Community Colleges. Buckley received her bachelor's degree from Randolph College, a master's degree in history and a postgraduate certificate in museum studies from the University of Delaware, an M.Phil. in women's studies from the University of Dublin, Trinity and a doctorate in organizational leadership studies from Northeastern University.
---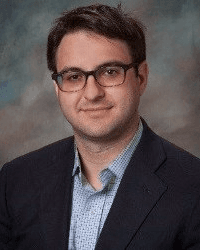 Adam Cohn '08 joined Valence Surface Technologies as chief financial officer. Most recently, he was treasurer and a corporate officer at Triumph which designs, engineers, manufactures, repairs and overhauls aerospace and defense systems and components. He previously held leadership roles with Chesapeake Partners and Lazard Freres.
---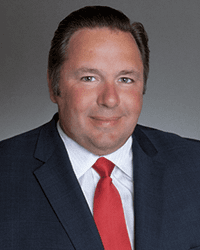 Trevor Garner MBA '08 was named chair of the board of directors of Leadership Howard County, which prepares community leaders in the county. Garner is CFO of IdeaCrew, an information technology company in Washington, D.C.
---
Ruth Igielnik '08 joined The New York Times data analytics team as staff editor for news surveys. She came from the Pew Research Center, where she was a senior researcher. Igielnik is an active member of the American Association for Public Opinion Research and serves on its Transparency Initiative committee.She has a master's in public policy from Carnegie Mellon University.
---
Matthew W. Garbark '07 was named the first infrastructure czar of Baltimore by Mayor Brandon M. Scott. Garbark has served as the deputy director for the Baltimore City Department of Public Works since 2019. He has an MBA from the University of Maryland Global Campus.
---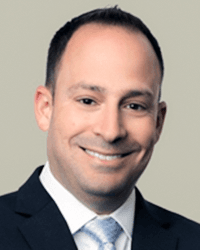 Joshua Kahn '07 joined Schochor & Staton, P.A., a medical malpractice firm with offices in Maryland and Washington D.C. Prior to that, he practiced as a civil attorney for more than a decade at a Baltimore firm. Each year since 2015, Kahn was recognized as a Maryland Super Lawyers "Rising Star." He graduated cum laude from the University of Maryland School of Law and is co-chair of the American Bar Association's Mass Torts Subcommittee on Multi-District Litigation and Class Procedures. He also serves on the Judicial Selections Committee of the Bar Association of Baltimore City and on the board of directors of Capital Camps.
---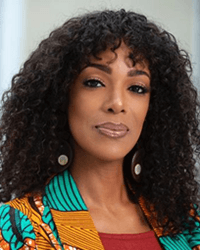 Kali-Ahset Amen M.A. '06 was named inaugural director of Howard University's Center for Journalism and Democracy. Amen previously served as managing director of the Billie Holiday Center for the Liberation Arts in Baltimore. She was also an assistant research professor of sociology at Johns Hopkins University. Amen earned a bachelor's degree from Columbia University and a doctorate in sociology from Emory University.
---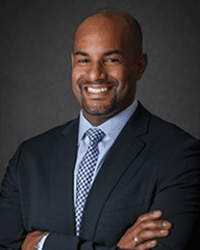 Geoffrey Brown '06 was named president and CEO of the Illinois CPA Society. He was most recently CEO of the National Association of Personal Financial Advisors.
---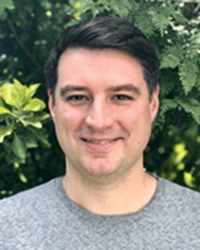 Conor Cunningham '06 joined research, data analytics and investment firm Melius Research as senior analyst covering the airline and travel sectors. He was most recently an executive director at MKM Partners.
---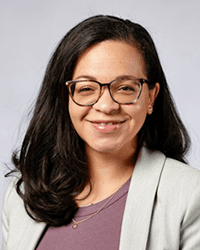 Eliza Wiggins '06 joined the International Gaming Institute of the University of Las Vegas community programs manager. She previously led alumni, donor and community advancement strategy for the University of California San Diego's advancement.
---
John Barnes MBA '05 was named office managing partner at the Cleveland location of audit, tax and advisory firm Grant Thornton. He has held successive leadership roles at the firm for 18 years. He earned a bachelor's in accounting and international business from Pennsylvania State University and is a CPA in Ohio.
---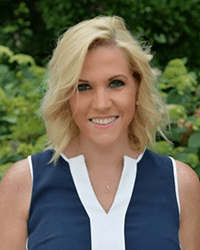 LaRhonda Burley '05 was hired by Michigan State athletics as senior associate AD for strategic initiatives and brand innovation. Burley comes to Michigan State from the professional sports world with NFL, NFLPA, WNBA and NBA experience. Most recently, Burley served as vice president/business operations of the Motor City Cruise.
---
Alexandra L. Kovalchick '05 joined family law firm Pollock Begg as a senior associate focusing on divorce, custody, support and protection from abuse cases. Kovalchick earned her law degree from Southern Illinois University.
---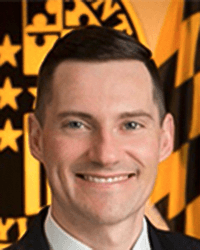 Andrew "Drew" Vetter '05 joined Annapolis law and lobbying firm Schwartz, Metz, Wise & Kauffman. Vetter served as deputy administrative officer in the Office of Baltimore County Executive John A. Olszewski Jr. from 2018-22. Vetter is a licensed attorney in Maryland and graduated from the University of Maryland Francis King Carey School of Law.
---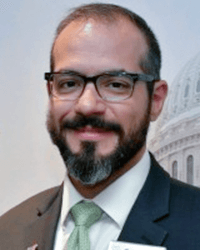 Scott Yager '05 joined the Interstate Natural Gas Association of America as vice president of environment. Previously, Yager worked for seven years at the National Cattleman's Beef Association as chief environmental counsel. Yager received his J.D. with a specialization in environmental law from the University of Maryland Francis King Carey School of Law.
---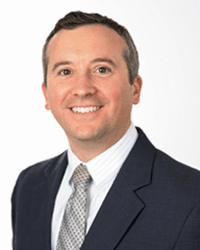 Brian Gresehover '04 was promoted from senior project engineer to vice president of engineering for Aqua, the water and wastewater subsidiary of Essential Utilities. He earned a master's degree in environmental engineering from Johns Hopkins University.
---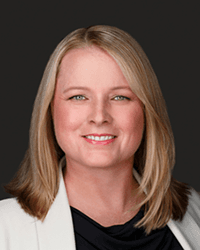 Melissa Jones MBA '04 has joined Cornerstone Building Brands, the largest manufacturer of exterior building products in North America, as president of U.S. siding. Most recently, Jones served as group president, commercial water solutions at Pentair. Jones earned a bachelor's degree in economics from St. Mary's College of Maryland.
---
Lt. Col. Christopher Denzer '04 became the commanding officer of Rochester Institute of Technology's Air Force ROTC detachment, Denzer earned a graduate engineering degree from North Carolina State University. He saw multiple tours in Iraq and Afghanistan and most recently was deputy commander of the 36th Contingency Response Group, a role that entailed validating technology in the field while providing a 911 response force in the Pacific region.
---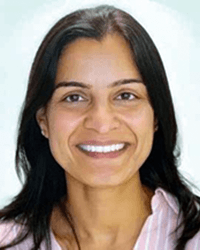 Ranjani Varadan Ph.D. '04 was appointed the first chief scientific officer of Shiru, a sustainable ingredient innovator for the food industry. Varadan was a key scientist and leader for 10 years and one of the first hires at Impossible Foods. Varadan received her bachelor's degree from India's Birla Institute of Technology and Science.
---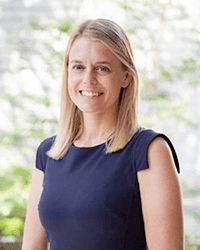 Jessica Williford '04 joined Grant Philanthropic Advisors after nearly a decade leading Boeing's community engagement in South Carolina. She has a master's degree in professional studies, public relations/corporate communications from Georgetown University.
---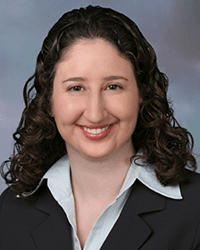 Hilary Jackler '03 was selected to serve as vice chair of law firm Kutak Rock. She is managing partner of the firm's Washington, D.C., and Richmond offices, practicing in the corporate and government services department in the Washington, D.C., office. Jackler earned her J.D., magna cum laude, from the University of Maryland School of Law.
---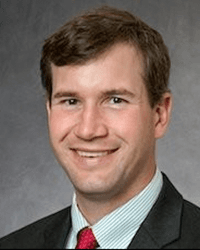 Christopher Mincher '02 was appointed by Maryland Gov. Larry Hogan as chief legal counsel. Mincher has worked in the Office of Legal Counsel since 2016, serving the past two years as the senior deputy. Before then, Mincher practiced in the business litigation group at a Baltimore law firm and received a J.D. from the University of Virginia.
---
Vincent Kiernan Ph.D. '02 wrote "Atomic Bill: A Journalist's Dangerous Ambition in the Shadow of the Bomb" (Cornell University Press), coming out Nov. 15. In it, he explores the career of New York Times science journalist William L. Laurence, who was one of the leading journalistic experts on the atomic bomb in the dawn of the Cold War era. Kiernan is dean of the Metropolitan School of Professional Studies at the Catholic University of America.
---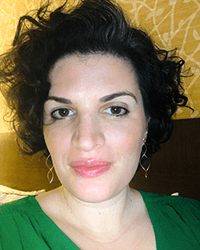 Shirin Saeidi '02 was named director of the King Fahd Center for Middle East Studies in the University of Arkansas' Fulbright College of Arts and Sciences. Saeidi joined the university as an assistant professor of political science with a joint appointment in Middle East studies in 2018. Her book, "Women and the Islamic Republic: How Gendered Citizenship Conditions the Iranian State," was published by Cambridge University Press in January 2022. Saeidi holds a Ph.D. in politics and international studies from Cambridge University.
---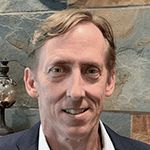 Scott Springmann '02 was named to the board of trustees at Howard Hospital Foundation, which provides philanthropic support to Howard County General Hospital. He is market president and senior vice president for Truist. He is co-chairing the event committee for Howard County General Hospital's Golf Tournament this fall and served on the event committee for Heroes in Health Care, which recognized the heroism of front-line staff and raised more than $300,000 to benefit the hospital.
---
Cole Switzer '02 was named staff accountant for St. John Properties, a commercial real estate firm that has developed more than 22 million square feet of space. Switzer, who works from the corporate headquarters in Baltimore, is pursuing an MBA with a specialization in finance from Loyola University Maryland.
---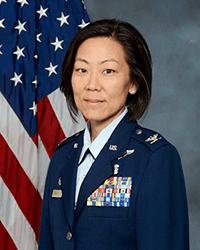 Dr. Melissa Dooley '01 assumed command of the 60th Medical Group and the Sacramento Directorship at the Air Force's largest hospital, David Grant Medical Center at Travis Air Force Base in California. Dooley earned an M.D. from the Uniformed Services University of the Health and Sciences in 2005. She was commissioned into the Medical Corps and trained in emergency medicine in San Antonio.
---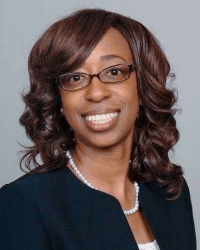 Kay Harding '01 was appointed by Maryland Gov. Larry Hogan to the district court for Baltimore City. She was an attorney with the Baltimore City Department of Law, where she represented the Baltimore City Police Department, mayor and city council. She received her J.D. from the University of Maryland Francis King Carey School of Law.
---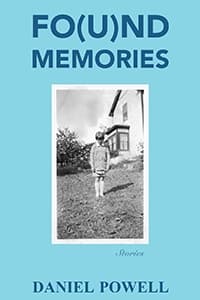 "Fo(u)nd Memories," a book by Daniel Powell '01, was published on June 28. The short stories in this collection were inspired by found photographs and explore childhood and growing up, family, memory; love, loss and the intersection of art, science, history, innovation and imagination. Powell's children's novel, "Paper Birds and Other Flying Objects," was published in 2021. Both are available from Books With Books.
---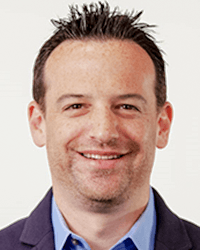 Ryan Katz '00 joined Edge Direct, a direct response agency that elevates nonprofits, as president. Previously, Katz served as senior vice president and senior client partner at Merkle.
---
Michael Strauch '00, M.A. '02 joined law firm Lash & Goldberg as a partner in its Miami office.
---
'90s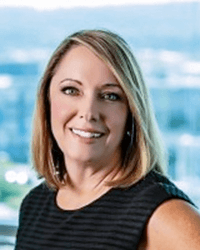 Michelle Bimson Maggi '99 was appointed the chair of the National Propane Gas Association. Maggi is vice president of law for AmeriGas, the nation's largest retail propane marketer and a subsidiary of UGI Corp. She is a graduate of the Widener University School of Law.
---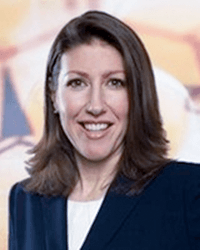 Keri P. Mattox M.A. '99 was appointed chief communications and administration officer of Zimmer Biomet Holdings, a global medical technology leader. She previously served as senior vice president, investor relations and chief communications officer. She holds a B.A. from Boston University.
---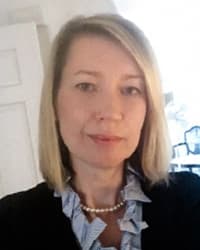 Cynthia McCabe M.Ed. '99 was appointed superintendent of Carroll County Public Schools. McCabe earned a bachelor's degree in elementary education from Towson University.
---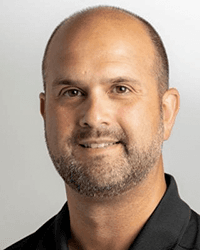 Don Freeman '98 was promoted to president of the North America Professional Business Unit of WernerCo, a privately owned company involved with the manufacturing and distribution of aluminum and fiberglass ladders, light duty construction equipment, fall protection equipment and similar products.
---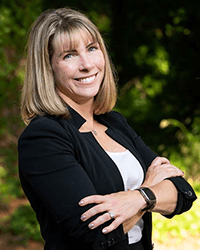 Amy Lorenzini '98 was appointed by Maryland Gov. Larry Hogan to the circuit court for St. Mary's County. She has been an attorney with the Prince Frederick firm of Cumberland & Erly for the past 17 years, serving as managing partner for the past eight years. She received her J.D. from the University of Maryland Francis King Carey School of Law.
---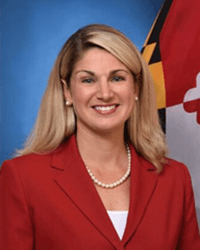 Julianne A. Oberg '98 was appointed by Maryland Gov. Larry Hogan to serve as a member of the University System of Maryland Board of Regents. Oberg is director of economic development for Calvert County, and previously spent 14 years with the Maryland Department of Agriculture.
---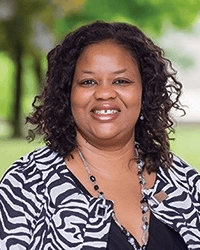 Marquita Smith M.A. '98 was named a fellow at the Overby Center for Southern Journalism and Politics at the University of Mississippi. She is associate professor and assistant dean for graduate programs in the School of Journalism and New Media there. Smith has a doctorate in higher education from the University of Arkansas in Fayetteville and a B.S. in communications from the University of Tennessee, Knoxville.
---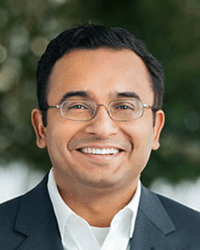 Raja Sundararajan M.S. '98 was promoted from senior vice president, regulatory and Customer Solutions to executive vice president, external affairs at American Electric Power. He has a bachelor's degree in mechanical engineering from the Indian Institute of Technology and an MBA from the University of Michigan and completed the executive MBA program at the University of Virginia.
---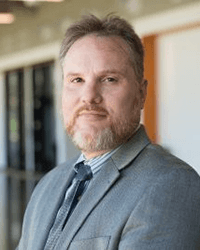 Roger Snyder M.S. '98 became the permanent U.S. Department of Energy Fermi Site Office manager for the Office of Science. Snyder was the acting Fermi National Accelerator Laboratory site office manager since February while he continued a decade of service as site office manager at DOE's Pacific Northwest National Laboratory. Snyder holds a second master's degree, in project management, from George Washington University, and a bachelor's degree in engineering from the University of Illinois Urbana-Champaign.
---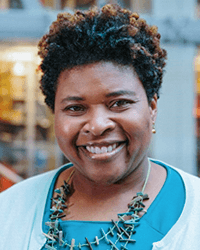 Wendy Smooth M.A. '97, Ph.D. '01 was named senior provost for inclusive excellence at the Ohio State University. She was previously associate dean for diversity, equity and inclusion in the university's College of Arts and Sciences.
---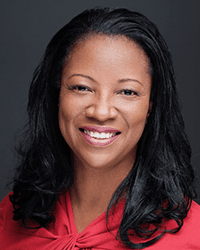 Lakisha Woods '97 was named executive vice president and CEO of the American Institute of Architects. Woods was previously president and CEO of the National Institute of Building Sciences. Previously, she served in senior positions at the National Association of Home Builders and the Associated General Contractors of America.
---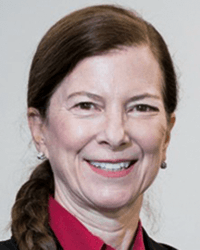 Maggie Hallbach MBA '96 was named to the board of directors of the Northern Virginia Technology Council. She is senior vice president for Verizon Public Sector. Hallbach holds a bachelor's degree from Brown University.
---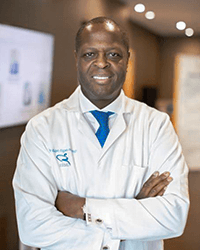 Dr. Ralph Rogers Ph.D '96 was appointed an independent non-executive physician on the Kenya Premier League board. He has been tasked with establishing and implementing the best sports medical regulations, written policies and procedures in accordance with Kenyan law to protect children and adults who participate in competitive football. He was formerly the team doctor for Chelsea FC. He holds a medical degree from the Catholic University of Leuven, Belgium.
---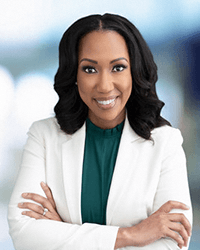 Toni Wells '96 joined Coston Consulting, a certified Black-owned business advisory firm devoted to helping clients expand their business, raise their profile and advance their diversity, equity and inclusion efforts. She is an affiliate partner. Wells will continue serving as CEO of Bespoke Marketing Partners and a strategic consultant to Diversity Lab, an innovative consultancy focused on diversity and inclusion in the legal industry. She earned a master's degree in marketing from Johns Hopkins University.
---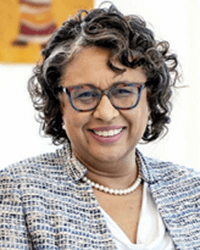 Rochelle Ford M.A. '95 was named president of Dillard University in New Orleans. She was previously dean of Elon University's School of Communications. Ford earned her bachelor's degree in journalism with a specialization in public relations from Howard University and her Ph.D. in journalism from Southern Illinois University. She also earned a graduate certificate in higher education administration from Harvard University.
---
David B. Levy MLS '94 is the author of "Gluskin Family History" and lectures on the intersection of library studies and Jewish ethics.
---
Keith Goldan '93 was named CFO of Syndax Pharmaceuticals, a clinical-stage biopharmaceutical company developing cancer therapies. Goldan most recently served as chief financial officer at Optinose(R). Goldan received an MBA from the Wharton School at the University of Pennsylvania.
---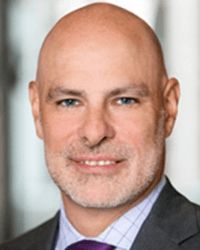 Jeff Kimsey '93 was named to the board of directors of the Institute for Supply Management. Kimsey is vice president and head of core products for Investment Intelligence at Nasdaq, where he has worked since 2001. He received an MBA from Loyola University.
---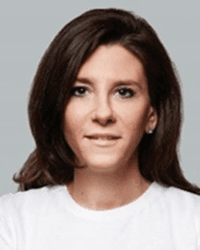 Dana Ritzcovan '93 was hired by Royal Caribbean Group for the new position of executive vice president and chief people and outreach officer. She was previously chief HR officer and executive vice president at News Corp.
---
Elizabeth Rood M.A. '93 was nominated by President Joe Biden to serve as ambassador to Turkmenistan. Rood, a career member of the Senior Foreign Service, is the deputy chief of mission at the U.S. Embassy in Moscow. Prior to taking this position, Rood held multiple positions in public service including, most recently, faculty adviser to the U.S. Army War College. She holds a B.A. from Randolph-Macon College.
---
Lou Ferrara '92 was elevated to vice president, consumer data and strategy of the Sinclair Broadcast Group. Ferrara, who joined Sinclair in 2018, previously managed the company's email and newsletter business and operations.
---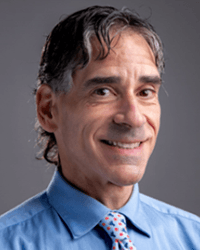 Alex Piquero '92, M.A. '94, Ph.D. '96 was appointed by President Joe Biden to be director of the Bureau of Justice Statistics, the primary statistical agency of the Department of Justice. Piquero is Arts and Sciences Distinguished Professor at the University of Miami and is a professor of criminology at Monash University in Melbourne, Australia. He even gave a shoutout to Terp Nation in his welcome message.
---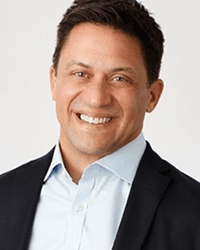 Rob Greyber '91 was appointed CEO of Vacasa, a vacation rental management platform. Greyber recently served as president of Egencia, a corporate travel business previously owned by Expedia Group. Greyber holds an MBA from the University of Chicago.
---
William F. Tate IV Ph.D. '91, president of Louisiana State University, was elected to the American Academy of Arts and Sciences. His scholarly contributions include the social determinants of mathematics and science attainment as well as epidemiological and geospatial models of health and education-related outcomes.
---
Adam Ochstein '91 was hired as CEO of Personica, a multichannel marketing platform for restaurants. He most recently served as head of strategy for Toast, and before that as CEO of StratEx HR.
---
James "Jace" Stirling '91 was named regional sales manager of the Southeast region of Embrace Home Loans, a national mortgage lender. He began his career as a loan officer, then spent a decade with Wells Fargo, where he served as the general manager of a joint venture with a major homebuilder. Stirling served nearly 10 years at SunTrust, eventually becoming senior vice president/division manager, mortgage, in the greater D.C., Northern Virginia, Maryland and Delaware markets. Most recently, Stirling was the mid-Atlantic regional manager for U.S. Bank. Stirling received an MBA from Loyola University of Maryland.
---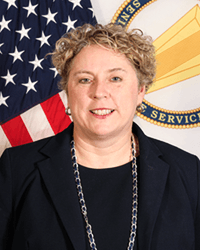 Karen J. Baker '90 was named chief of the Office of Renewable Energy Programs in the Department of the Interior's Bureau of Ocean Energy Management. Baker went to BOEM from the U.S. Army Corps of Engineers, where she served as the regional program's director for the North Atlantic Division. Baker holds a master's in environmental science and policy from Johns Hopkins University and a master's in national security strategy from the National War College.
---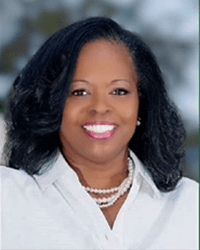 Lesley Quattlebaum '90 was appointed director of the College of Southern Maryland's Velocity Center in Indian Head, Md. Quattlebaum joined the college in 2016, holding positions of project manager in business development and grants specialist coordinator.
---
Joanne Zimolzak '90, a member at Dykema Gossett PLLC in Washington, D.C., joined the International Association of Defense Counsel. Zimolzak is a member and past chair of the Insurance Coverage Litigation Committee of the American Bar Association's Tort Trial and Insurance Practice. She serves on the boards of the Children's Law Center and the DC Council for Court Excellence. Zimolzak received her J.D. from Georgetown University.
---
'80s
Alesia Cain '89 was elected vice president of communications by the Conference of Minority Transportation Officials' New York chapter. She is solutions and market development director of Umo.
---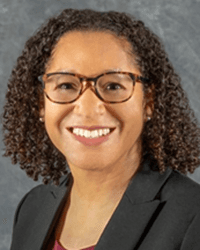 Dee Dee Gray-Weaver '89 was named executive director of Riderwood Senior Living Community in Silver Spring, Md. She previously spent nearly 15 years at Choice Hotels and holds a master of business degree from American University.
---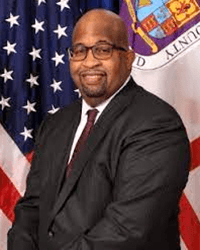 Gov. Larry Hogan appointed Donnell Turner '89 to the Prince George's County Circuit Court. He was most recently inspector general for the county Police Department, deputy state's attorney and principal deputy state's attorney for the county, assistant U.S. attorney in the District of Columbia, and a trial attorney. Turner has previously practiced labor and employment law in the public and private sectors, and served as an adjunct faculty member at Prince George's Community College.
---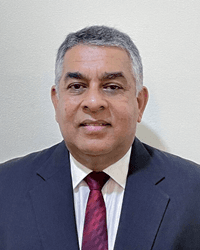 Hiran Cabraal '88 was named to the board of directors of Sampath Bank. He is a senior banking advisor/ contractor at PwC Consulting Limited and the founder and managing director of HSVC, both in Vietnam.
---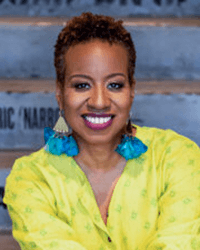 Deborah Grayson '88 was named chief education officer of the National Geographic Society. She was previously senior director of leadership and organizational development at the Association of Research Libraries.
---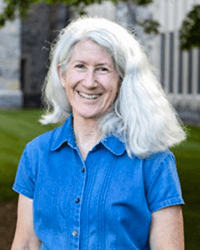 Leslie O'Brien M.L.S. '88, director of the Collections and Technical Services and assistant professor of University Libraries at Virginia Tech, was named assistant professor emerita. She has been part of the VT community since 1991 and received her bachelor's degree from Dickinson College.
---
Allan Panganiban '88 was promoted to public works director/city engineer of San Pablo, Calif. He had served as the city's senior civil engineer since 2018.
---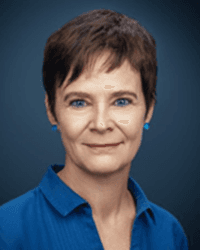 Sylvie Ryckebusch '87 was appointed chief business officer of BioInvent, a biotech company focused on cancer immunotherapy. Prior to joining BioInvent, Sylvie has served in key positions at Serono, Merck KGaA and Index Ventures as well as McKinsey and Company and the Harvard Business School.
---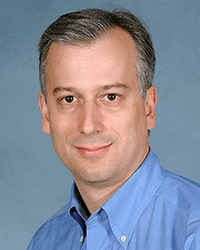 Dr. Michael Severino '87 joined Tessera Therapeutics, a biotechnology company pioneering gene writing technology, as CEO. He was previously vice chairman and president of AbbVie. He earned his M.D. from Johns Hopkins University.
---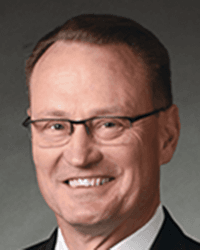 R. Alan Butler '86 was elected chairman of the University of Maryland Medical System's board of directors. He is CEO of Erickson Senior Living.
---
Deborah (Barfield) Berry '85 was selected as a Nieman Fellow for the Class of 2023. She will spend the year studying at Harvard University. Berry is a national correspondent for USA Today.Before that she worked for Newsday, where she was part of a team that won a Pulitzer Prize, Knight Ridder News, the Providence Journal and other news organizations.
---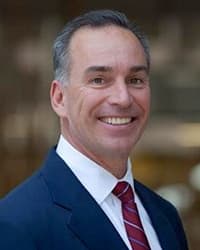 Scott Fitzenreiter '85 was named to Forbes' 2022 list of Best In-State Wealth Advisors for Washington, D.C.
---
Kevin McKeon '85 married Tamatha Molyneux on June 11 at UMD's Memorial Chapel. The UMD-themed reception was held at the Samuel Riggs IV Alumni Center. McKeon is senior vice president for finance at payment processing company Vantiv.
---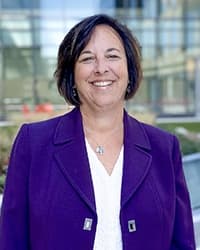 Karen Myers '85, senior contracts business partner in the Finance Directorate at the Institute for Defense Analyses' Alexandria, Va., headquarters, was presented with the W. Y. Smith Award in recognition of her team's contributions to the nonprofit. She earned her master's degree in business administration at George Washington University and is a member of the National Contracts Management Association.
---
Almo J. Carter '84 was nominated by President Joe Biden as commissioner of the U.S. Parole Commission. Since joining the Public Defender Service for the District of Columbia in 1999, Carter has served as trial counsel and specializes in post-conviction advocacy and re-entry legal services. Carter also serves on the District of Columbia Court of Appeals Committee on Admissions. Carter received her J.D. from Howard University School of Law.
---
Michelle Singletary '84 will receive a lifetime achievement from the 2022 Gerald Loeb Awards for Distinguished Business and Financial Journalism, sponsored by the G. and R. Loeb Foundation Inc. and University of California, Los Angeles Anderson School of Management. The awards are considered the highest honor in business journalism in the United States. Singletary is the personal finance columnist for The Washington Post; she earned a master's degree in business and management at Johns Hopkins University.
---
George D. "Bo" Bragaw III '80, managing director of WBO Partners of Alex Brown, was among the Raymond James-affiliated advisors named to the Forbes list of Best-In-State Wealth Advisors. Bragaw, who joined Raymond James in 2016, has more than 35 years of experience in the financial services industry.
---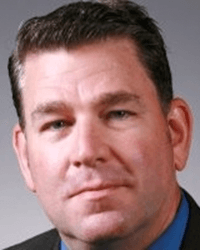 Kevin M. Bellamy '84 was named general manager of Value Dry Waterproofing, a basement waterproofing company in the mid-Atlantic region. Bellamy was most recently the general service manager for Limbach Company's mid-Atlantic branch. Bellamy obtained an MBA from Loyola University Maryland, and is a licensed professional engineer in Maryland.
---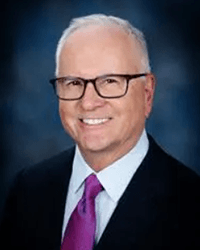 Edward G. Marley '82 was promoted from CFO to president and CEO of Mutual Insurance Company of Arizona. He earned an MBA from the University of San Francisco.
---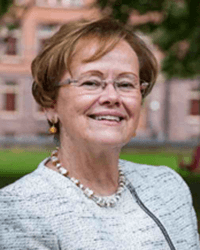 Margee Ensign M.A. '81, Ph.D. '82 was named vice chancellor of United States International University-Africa in Nairobi, Kenya. She had been president of the American University of Nigeria in Yola; associate provost for International initiatives, dean and professor, School of International Studies, University of The Pacific; and held administrative and faculty positions at Columbia and Tulane universities.
---
Paul Sekhri '81 was named president and CEO of vTv Therapeutics, a clinical-stage biopharmaceutical company focused on oral treatments for Type 1 diabetes. Sekhri was previously president and CEO of eGenesis, Lycera Corp. and Cerimon Pharmaceuticals.
---
Thomas A. Bradley '80 was promoted from interim CEO to CEO of Argo Group International Holdings, an underwriter of specialty insurance products. He had previously served as Argo's chairman since 2020 and as chief financial officer and executive vice president of Allied World Assurance Company Holdings. Bradley received an MBA from Loyola University of Maryland, and is a certified public accountant.
---
'70s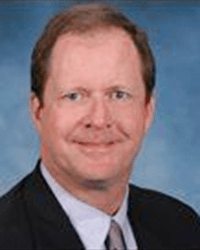 Elijah "Ed" Armstrong '79 was reappointed by Florida Gov. Ron DeSantis to the Southwest Florida Water Management District. Armstrong earned his J.D. from Vanderbilt University.
---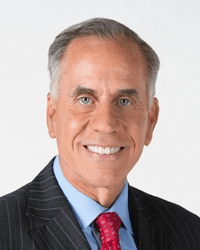 Tim Kurkjian '78 was inducted into the sportswriters wing of Baseball's Hall of Fame. He started his career in 1979 with the Washington Star, and two years later was the Rangers beat writer for the Dallas Morning News. After four years in Texas, Kurkjian returned to Maryland, joining The Baltimore Sun to cover the Orioles for four years. Kurkjian then spent seven years as Sports Illustrated's senior baseball writer. In 1998, he joined ESPN where he has worked as a columnist for ESPN.com and a reporter/analyst/host for "Baseball Tonight."
---
Singleton McAllister '75 was named chairwoman of the board of directors of Chart Industries. McAllister, based in the firm's Washington, D.C. office, helps clients navigate federal contracts, regulatory work and government affairs.
---
Mona Mack Melampy '78 published her first book, "Goodwill: The Around-the World Flight of Cong. Peter F. Mack Jr." In it, she writes about her father, a young congressman from rural Illinois who solo-piloted a single-engine airplane—which he borrowed from the Smithsonian Museum—to 31 countries during the Cold War. Mack expressed America's desire for peace to ordinary citizens and local officials as he forged many friendships and alliances across the globe.
---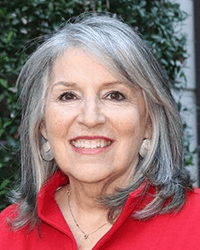 Susan Turnbull M.A. '75 was selected by the Maryland Democratic Party to serve as co-chair of the 2022 Maryland Democratic Party Coordinated Campaign. Turnbull has held a variety of roles for the party, including as the 2018 Democratic nominee for lieutenant governor, as vice chair of the Democratic National Committee, and as Maryland's Democratic National Committeewoman.

---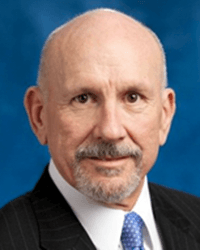 Brandon "Randy" Belote '74 was named a member of the Columbia State Foundation Board. He is the president and CEO of Flat Rock Farms in Lewisburg, a special destination events venue created with family after his retirement as corporate vice president from Northrop Grumman Corp.
---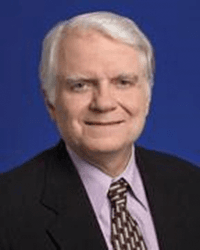 Javier Miyares '71, M.A. '75 was appointed acting president of Rasmussen University. Miyares most recently spent eight years as president of University of Maryland Global Campus.
---
'60s
Former U.S. Ambassador to Finland Robert Pence '67 was appointed to George Mason University's board of visitors by Virginia Gov. Glenn Youngkin.
---
Tobin Jay Marks '66 was inducted into the American Philosophical Society. He is Charles E. and Emma H. Morrison Professor of chemistry; professor of materials science and engineering, applied physics, and chemical and biological engineering; and Vladimir N. Ipatieff Professor of catalytic chemistry, at Northwestern University.
---
Passings
Kevin Patrick Zichelli '11 of Severna Park, Md., died on May 19, 2022, two weeks after sustaining injuries in a workplace accident. He was 33. Zichelli was born on July 22, 1988, in Livingston, N.J. He was an account manager at BG Products and Services, and a lacrosse referee. He was a high school varsity athlete and a junior college lacrosse All-American. He is survived by his parents, Bob and Jenny Zichelli; siblings Bobby Zichelli, Tommy Zichelli, Theresa Murphy, Mary Zichelli, Michael Zichelli and Steven Zichelli.
---
Amanda Marie Geary '10 of Leesburg, Va., died on July 21, 2022, in Leesburg, Va. She was 34. She attended James M Bennett High in Salisbury, Md. She worked for Wildfire Restaurant for over 12 years, where she was the special events manager. Geary was an avid Pittsburgh Steelers and Washington Capitals fan and regularly attended games. She is survived by her husband, Herbert Jackson Geary IV, her two children, Jackson and Addison; her parents Lou and Renee Rascona; and her sister, Melissa Bohn.
---
Matthew Simpson M.S. '08, Ph.D. '11 died on July 14, 2022, from injuries sustained from a motorist striking his bicycle four days earlier. Hailing from Easley, S.C., Simpson graduated from Wren High School in 2000 as valedictorian and summa cum laude from Clemson University before arriving at UMD. He was employed as a senior staff engineer at Qualcomm in Raleigh, NC. Matt is survived by his wife, Allison Barnett Simpson; and their children, Wallace Lee and Matilda. He is also survived by his parents, Steve and Judy Simpson.
---
Laura Beth Covarrubias '07 of Glenmont, N.Y., died on June 8, 2022, as a result of a motorcycle accident. Born in Olney, Md., she moved to Wisconsin after graduating from the University of Maryland. She received a master's degree from the University of Wisconsin-Madison and moved to New York less than a year ago. She is survived by her parents, Kathryn Lynn Turner and Albert Alan DiTizio; children, Sophia, and Vincent Covarrubias; sisters, Sarah Marie Woods and Michelle Lynn DiTizio; grandmother, Lois Erisman; an aunt and uncle, Jackie and Doug Rider; nephews, Noah and Michael Woods; and her partner, Raymond Suen.
---
Jared Patrick Melrath '00, 44, of Catonsville, Md., died on July 12, 2022. Jared was born on Nov. 28, 1977 in Wilmington, Del. He graduated from North East High School and earned his graduate degree from the University of Utah. He taught middle and high school students for nearly 20 years at Newark High School in New Castle County, Del. and Delaney High School, Sudbrook Magnet Middle School and Arbutus Middle School, all in Baltimore County, Maryland. He was a Baltimore and Philadelphia sports fan, but to the chagrin of his students and wife, he preferred the Eagles to the Ravens. He is survived by his wife, Melanie McLaughlin Melrath; his daughter, Grace Elizabeth Melrath; his parents, Russell K. and Elizabeth R. Melrath; his brother Jason K. Melrath.
---
Sidney V. Gottlieb '94 died on July 11, 2022, at age 94. A Korean war veteran, Gottlieb spent his career the Bettis Atomic Energy Commission in Pittsburgh, ar Documentation in in Rockville, Md., and the National Institutes of Health, where he retired as a management analyst in the Office of the Director. He became a docent and member of the board of directors at the Holocaust Museum and the Smithsonian Museum of American History. He also volunteered at the Smithsonian Gardens and Hillwood Museum, served as president of the Non-Affiliated Jewish Sunday School, served on the Rockville Board of Elections, was a member of the Rockville Concert Band for almost 40 year and was a member of the Parish Creek Sailing Association and an avid sailboat racer. He is survived by his wife Dorrie Powell Gottlieb; his children, Nanci Gottlieb and Susan Bernstein; and two grandsons.
---
Mary Louise Green '90 of Caswell Beach, N.C,, died on July 22, 2022,at age 79. She grew up in Denton, Md., and she and her husband, Gene, raised their family in Laurel, Md., then moved to Severn, Md., and to Caswell Beach in 2012. She served on the Maryland Board of Parks and Recreation and was later active in Caswell Beach, including the Barbee Library Lifelong Learners, the Arboretum book club, Newcomers Club, Civil War Round Table and the Cape Fear Cruisers Car Club. She is survived by her husband Eugene "Gene" Green; three daughters, Katherine Green, Karen Blackmon and Elaine Green; a son, Eugene "Sonny" Green III; a brother, Richard Kerslake; and two sisters, Margaret Cunningham and Nancy Meyer.
---
Sherlyn K. Flynn M.Ed. '85, of Cheyenne, Wyo., died on June 30, 2022, at age 79. She taught fourth through sixth grades for over 30 years. Flynn was a member of the Rho Chapter for Delta Kappa Gamma, the International Society for Key Women Educators and of St. Mary's Cathedral. She is survived by her sisters, Marsha Kane, Bonnie Curtis and Sandra Mackenzie; and eight nieces and nephews.
---
Mary Ellen Serey '80 of Cheverly and Ocean City, Md., died on Aug. 22, 2022, at the age of 66. She graduated from Elizabeth Seton High School in Bladensburg, Md. before majoring in history at UMD and had a long career at the U. S. Department of State. She was a member of the St. Ambrose Church in Cheverly and was a longtime caregiver to her parents, Serey sang in the glee club in her early years and later after retirement in a chorale that performed at the Kennedy Center in Washington, D.C. and in the United Kingdom. She was a supporter of the arts, the family historian, a trivia buff and a fan of music, movies, books, horses, baseball, ballet performances, Shakespeare on stage and current events. Serey is predeceased by her parents, Paul Reynolds Serey and Annabelle Theresa Serey. She is survived by her brother, Ren Serey; and two nieces, and an extended family.
---
Richard Wayne Beckner Ph.D. '75, 89, of Carlisle, Pa., died on Aug. 23, 2022. He graduated from Codorus Township High School, where he was captain of the debate team. He enlisted in the U.S. Air Force and served on active duty, then in the Air Force Reserves. Inspired by his wife, Helen, a teacher, Beckner completed his bachelor's degree in education from Shippensburg University, and an M.A. in political science at the Pennsylvania State University before attending UMD. Beckner taught at the former Lamberton Junior High before joining the faculty at Shippensburg University in 1968, teaching political science, public administration and labor relations. In 1989, he helped launch and became the first director for The Harrisburg Internship Semester, a program that provides students from all state system universities a firsthand look at Pennsylvania state government. He retired in 1996. Beckner served on the Carlisle School Board, chaired the Carlisle Zoning Board and served as judge of elections for his precinct. He was a member of the Carlisle Elks and an active parishioner with St Patrick Parish. Beckner is preceded in death by Helen, his wife of 63 years; his three brothers, John Robert, Lee and Curry Beckner; and his sister, Florence Louise Hempfing. He is survived by two daughters, Kelly Hruska and Karla White; and one granddaughter.
---
Leonard W. "Bill" Derrow '73 died on July 30, 2022 at his home in Washington, D.C. In a government career spanning three decades, he held important positions at the Bureau of Labor and Statistics directing and administering grants to states for the compilation of essential national statistical data. After his retirement, Derrow enjoyed winters in Fort Lauderdale, Fla., and traveled extensively, from Paris to Greece to Australia, and sailed on several cruises. Derrow was preceded in death by his parents Leonard W. ("Mutt") Derrow Sr. and Bonnie Martin Derrow; and his partner of more than 25 years, William C. Baldwin. He is survived by his extended family.
---
Franklin Dabney Eastham IV '73 of Westminster, Md., died on June 2, 2022, at Bethania Care Home. He was 85. A North Carolina native, Eastham was an Eagle Scout, served in the Air Force and was a devoted member of Stone Chapel United Methodist Church. He spent his career as a teacher at Westminster High School and the Carroll County Career and Technology Center. He is survived by his brother, Dr. Frank Bacon; nieces and nephews; and many great nieces and nephews. He was predeceased by his brothers, William E. Bacon and D. Thomas Eastham.
---
George Lieberman M.S. '72 died at his Rockville, Md., home on June 25, 2022. He was 85 years old. His family fled from Austria when he was an infant, in 1937, and settled in Kew Gardens, N.Y. He earned a B.S. from Brooklyn Polytechnic Institute, a master's in physics from UMD and Ph.D.s in electrical engineering and physics from CalTech. Following several fellowship awards from NATO, NASA-Goddard, the CEC Corporation and Hughes, and various teaching and research appointments, including professor of electrical engineering at the University of Maryland and research associate with Chalmers University (Sweden), George pivoted into a lifelong career in engineering/physics program management and research at NIST. He is survived by his wife of 56 years, Kari; two daughters, Lisa and Lauri; three grandchildren; and a younger brother, Robert.
---
George L. McHugh '73 of Loveland, Colo., died on June 28, 2022. He was 73. McHugh graduated from Wheaton High School in Montgomery County, Md., and at UMD worked in the computer lab and was active in the Unitarian students' club. After graduation he worked for technology companies in Minnesota and New Mexico, then for NeoCAD in Boulder, Colo., and for Xilinx in Boulder/Longmont after NeoCAD was acquired by Xilinx. He is survived by his wife Jane McHugh (nee Wojahn); his sister Catherine McHugh, and multiple cousins in the United States, Australia, Canada and Ireland. He was preceded in death by his wife of 25 years, Teddi; and his parents, Thomas and Jewell McHugh.
---
Vance Y. Hum '71 died on July 23, 2022, in Michigan at age 74. After finishing his degree in electrical engineering at UMD, he began his career through NASA's Manned Space Flight Program on Apollo 14, 15 and 16 as a telemetry engineer, and continued onto the Applications Technology Satellite F&G and Earth Resources Technology satellite programs as a digital design engineer. He was a patent examiner at the U.S. Patent and Trademark Office and served as vice president of operations, vice president of finance and chief executive officer for several companies, including Cheung Laboratories, before founding I.M. Systems Group in 1987. He was actively involved in charitable work in the Philippines, Vietnam and Liberia. He was awarded the position of the dean of honor of the environmental science and technology faculty at Nguyen Trai University in Hanoi, Vietnam; was the chair of the U.S. Association of Southeast Asian Nations Business Council's Defense and Security Committee; and served on the board of directors of several companies. He is survived by his wife of 12 years, Imelda Martin Hum; three children, Matthew Hum, Christina Hum Scarantino and Jonathan Hum; a stepson, Darryl Sapp; and two grandchildren.
---
Louis Kriser M.A. '71 died on July 25, 2022, at age 95 at Falcons Landing Military Retirement Community in Potomac Falls, Va. He graduated from Erasmus Hall High School in Brooklyn, N.Y. and enrolled in the Navy V-5 (Aviation) program. He became a Flying Midshipman and later served as president of the Flying Midshipman Association. During a distinguished 28-year naval career, he received his torpedo and fighter pilot designations, escaped catastrophe off carrier decks in the North Atlantic and served as aide to Naval Air Forces Pacific Fleet. Kriser also served as air boss on the USS Midway, squadron commander and air boss on the USS Independence, a flight instructor in Pensacola, Fla., and a Naval Academy instructor. He retired in 1973 out of the Pentagon, Naval Office of Legislative Affairs. He then spent 15 years on Capitol Hill as chief of staff for U.S. Rep. Craig Hosmer and as president of the consulting firm Snyder, Ball, Kriser. He was Vice President, Legislative Affairs of the Navy League of the United States, Vice President, Legislative Affairs of the Tailhook Association and did pro bono legislative counseling for the National Coalition to Save the Mall. He received the Lifetime Achievement Award from the Tailhook Association. Kriser earned a B.A. in international affairs from Stanford University before attending UMD. He was an avid golfer and chairman of the board of the Educational Film Center in Annandale, Va., and he started a theater troupe and TV show called "I Didn't Know That" at Falcon's Landing. He is survived by his wife of 61 years, Jane Audrey Ericson; two children, Jill Allyson and James Leland; a granddaughter; and a brother, Robert. He was predeceased by his half-sister, Janet Sartin.
---
Donna Dilts Bennett '69, MBA '79 of Vero Beach, Fla., died on July 2, 2022. She was 74 years old. She started her career as an economist with the Civil Aeronautics Board, which is where she met her husband of 33 years, Randy Bennett. Bennett moved on to fill executive leadership roles at the U.S. General Services Administration, retiring as commissioner of the Federal Supply Services. Following her departure from the federal government in 2005, Bennett began a second career as a senior vice president at the Logistics Management Institute in Tysons, Va., for an additional eight years. After retiring she and her husband moved to Vero Beach and took up golf, learned bridge and performed volunteer work at the Visiting Nurse Association & Hospice Care. She is survived by her husband, Randy, and their daughter, Kathy Fumagalli.
---
Jerry Ceppos '69, former top editor at the San Jose Mercury News, died July 29, 2022, at his home in Baton Rouge, La. He was 75. A native of Silver Spring, Md., Ceppos started his journalism career in high school, edited The Diamondback at UMD and took his first reporting job in Rochester, N.Y. He was an editor at the Miami Herald before joining the Mercury News, rising to the position of managing editor and then executive editor from 1995-99. Its newsroom won a Pulitzer Prize for international reporting on former Philippine President Ferdinand Marcos and five years later for coverage of the Loma Prieta earthquake that killed 63 people. Ceppos later served as Knight Ridder's corporate vice president for news, then led the University of Nevada, Reno's journalism school and served as dean of communications at Louisiana State University. After seven years, he became a full-time professor and was still teaching when he died. He is survived by his wife, Karen, and two adult children.
---
John B. Gregg '69 of Eldersburg, Md., died on May 30 at Carroll Hospital in Westminster, Md., at age 76. He graduated from Baltimore Polytechnic Institute and UMD, where he was a member of the Delta Sigma Phi fraternity. He served six years in the Army National Guard, and in his later years enjoyed making new friends at American Legion Post #223. He was employed by Baltimore Gas & Electric Company for 30 years. After retirement, he worked part-time for energy consulting companies, but spent most of his time in Ocean City, Md. He was an avid fan of the Baltimore Orioles, Baltimore Ravens and the Terps. Surviving are his wife of 54 years, Linda S. Gregg; son Scott Gregg; daughter Alison "Ali" Freedman; one grandson; and several nephews. He was predeceased by his brother, Roland Gregg Jr.
---
Pamela W. Roblyer M.A. '69, Ph.D. '73 of Annapolis, Md., died on Aug. 4, 2022 at age 79. She was an honor graduate of Allegheny High School in Cumberland, Md. and received a B.A. in English/education cum laude from Frostburg State University and graduate degrees in English literature from UMD. Roblyer taught at the U.S. Naval Academy, Hood College, Loyola University Maryland, Anne Arundel Community College and Prince George's Community College. Roblyer was later a technical writer and proposal manager at Vitro Corp., Price Waterhouse and PricewaterhouseCoopers Consulting, and IBM Corp. She also taught a technical writing course at UMD for 20 years, provided training in grammar and wrote a grammar blog. After her retirement from full-time work, she enjoyed attending weekend seminars at St. John's College and both attending and leading book discussions at Old Fox Books as well as local theater productions and was particularly fond of musicals. Roblyer is survived by her daughter, Nicole Fickes; son, Giles Roblyer; stepson, Allen Powell; six grandchildren; her sisters, Marjorie Nassef. and Linda Keister; and her first husband and the father of her children, Michael Roblyer.In addition to her parents, she was predeceased in 2005 by her second husband, Jerry Allen Powell.
---
William S. "Stew" Cloud '68 of Longboat Key, Fla., died on May 12, 2022, at age 83. Before attending UMD, he served in the Army, where he was stationed at Fort Belvoir, Va., and received an honorable discharge. While at the university he met his wife of 56 years, Eleanor Backora Cloud. Cloud, who established his own business, designed and manufactured industrial braking systems. He was an avid runner who completed the Chicago Marathon. Cloud also obtained a private pilot's license and earned an instrument rating. He loved auto racing and particularly enjoyed watching his brother, John, compete in SVRA races. Stew once served as president of Country Club Shores Unit V and lived in the neighborhood for 26 years. He was a member of Christ Church Presbyterian USA. Cloud was preceded in death by his parents and is survived by his wife; his brothers, Robert V. Cloud Jr. and John Dell Cloud; and many nieces and nephews.
---
Leonard "Len" Oliver M.A. '67, a National Soccer Hall of Fame inductee, died July 24, 2022 at age 88. The Philadelphia native earned a full scholarship to play soccer at Temple University, winning the 1951 national championship. He spent the next three years in the Army, stationed in Germany, and was an alternate on the 1952 U.S. Olympic soccer team. Injuries and an illness ended his hopes of making the 1956 and '60 squads. He played on the 1963 Pan American Games team in Brazil. He moved to Washington, D.C. to work for the CIA, and got a master's degree from UMD and doctorate in adult education from the University of Chicago. While at the National Endowment for the Humanities, he won a grant to study a Swedish learning model called "study circles," prompting his 1987 book, "Study Circles: Coming Together for Personal Growth and Social Change." He later launched Oliver Associates, which trained leaders in national trade unions. After his soccer-playing days were over, he earned the highest U.S. coaching licenses, then taught courses that prepared 5,000 others to join the youth coaching ranks, or the field. In 1996, he was elected to the National Soccer Hall of Fame. Five years later, he founded the Virginia-DC Soccer Hall of Fame and was a member of the first class of inductees. He was an initial season ticket holder to D.C. United games and followed the team closely. Oliver is survived by his wife, Eleanor; his daughters, Erika Oliver Jerram and Britt-Karin Oliver; two granddaughters; his brothers Jim Oliver and Alan Oliver, and nieces and nephews.
---
Helen "Candy" Byrnes '66 died of pulmonary complications on May 11, 2022, at her home in Baltimore. She was 77. Byrnes was a 1963 graduate of Garrison Forest School, where she played tennis and field hockey. She earned a history degree at UMD, where she met her future husband, John Carroll Byrnes, who was later elected to the Maryland Senate and appointed a Baltimore City Circuit Court judge. Early in their marriage, Byrnes assisted her husband in campaigning in Northeast Baltimore and its Northwood neighborhood. For 20 years, she managed the bookstore at Roland Park Country School. Byrnes was a talented cook and natural entertainer for her large extended family and friends. Survivors include her husband of 52 years, retired Judge John Carroll Byrnes; three daughters, Helen Piersol Byrnes, Anne D'Arcy Talley and Elizabeth McCausland Sullivan Hamm; two brothers, Dr. Charles P. McCausland III and Albert Ross Zimmerman McCausland; a sister, Katherine Foster; and four grandchildren.
---
Robert "Tom" Callis '66, 78, died on June 21, 2022. A native of Washington, D.C., he majored in agriculture at UMD and graduated from veterinary school at the University of Georgia. Callus entered the U.S. Army and was stationed at Ft. Bragg, N.C., as a Special Forces Green Beret and Ranger. He spent the rest of his military career in veterinary pathology at Edgewood Arsenal in Maryland and Ft. Detrick, Md., where he retired as a lieutenant colonel in 1991. Callus and his wife, Jackie, moved in 2016 to Greenville, S.C., where he was a member of Rocky Creek Baptist Church. In addition to his wife, he is survived by his son, Paul Callis; sister, Jeannette Austin; brother, Jack Callis; and several uncles, cousins, nieces and nephews.
---
William "Bill" Ellery Clark '66, who had a distinguished career in emergency preparedness and response, died June 2, 2022, in Annapolis, Md., after a long battle with Alzheimer's disease. He was 83. Clark joined the Annapolis Volunteer Fire Department in 1954 when he was 16, then enlisted in the Navy, where he served aboard the USS Boston, the first guided missile cruiser. He graduated from UMD and earned a Master of Science from Towson State University. Clark became the director of photographic and film services at UMD, where he also covered the Apollo 11 mission for National Geographic for NASA. Clark went on to become director of public information for the Maryland State Police, then joined the Maryland Institute for Emergency Medical Services Systems, where he oversaw a 700-person clinical and field operations team. That led him to a position in the U.S. Department of Health and Human Services as first deputy director of the Office of Emergency Preparedness and the National Disaster Medical System. He was one of the principal authors of the Federal Response Plan. Following the terrorist attacks of Sept. 11, 2001, Clark helped develop the Department of Homeland Security and became its chief of the Incident Response Section and commander of the NDMS-1 emergency response team. He was actively involved as a volunteer in the fire and rescue services in Maryland and enjoyed sailing on the Severn River. Clark is survived by his wife of nearly 45 years, April Clark; and a daughter, Katie Clark. He was preceded in death by two sisters, Susan Clark and Victoria Waidner; and two nephews.
---
Dr. Neil W. Brayton '66 of Chestertown, Md., died on July 14, 2022. He was 77 years old. Brayton graduated from Liberty High School in Youngstown, Ohio, where he lettered in basketball, golf and cross country and received 35 basketball scholarship offers. After being the leading scorer on the Terps freshman basketball team, he started on the varsity team for the next three years, averaging double figures in scoring. Brayton was also elected junior and senior class president, was a member of the ODK National Leadership fraternity and was named the senior "who evinces love for and helpfulness to other men." After completing his degree in zoology, he graduated from the University of Maryland School of Dentistry. He served for three years in the U.S. Army 2nd Field Hospital in Bremerhaven, Germany, where he also played basketball on several teams, including German Nord-Regional Liga team, and a U.S. All-Star team in Europe. He was discharged with the rank of major in 1973. In 1975 he set up a practice in Chestertown, where he spent the rest of his career. He supported Cross-Roads Community and volunteered annually with Missions of Mercy to help others in need get dental care. Braydon was an active member of the Chestertown Optimist Club and was awarded Optimist Man of the Year in 1995 for his sports and community contributions. He taught Sunday School at Emmanuel Episcopal Church and coached many local basketball teams in the Church League, the Kent and Queen Anne's Rec League teams and at Queen Anne's County High School. As a golfer, Brayton qualified for the Maryland Amateur and Maryland Open, and he won the Delmarva Peninsula Senior Golf Tournament as well as several Chester River Club championships. Brayton is survived by his wife of 51 years, Robyn, their three children, John Brayton, Allison MacKinnon and Douglas Brayton; and a brother, John Brayton. He was preceded in death by two brothers, Thomas Brayton and Carl Brayton.
---
Mark Nash '65 died on July 22, 2022. He grew up in Washington, D.C., graduated from Calvin Coolidge High School and earned a finance degree from the University of Maryland. In 1976 Nash founded Builders Design, based in Gaithersburg, Md., and now led by his son Jon and longtime team member Joe Duffus. In recent years he and his wife Donna visited over 60 locations in the U.S. and throughout the world and particular enjoyed traveling with their grandchildren. He is survived by his wife, as well as his first wife Susan Nash; their two sons Michael and Jon; and five grandchildren.
---
John W. Witters '65 died on July 5, 2022, in Temple Hills, Md., at age 81. John was born in Mt. Vernon, Ill. and graduated from Mt. Vernon Township High School, John moved to Washington, D.C., where he met his bride, graduated from UMD and began his 38-year career with the federal government. Witters held multiple roles at the Library of Congress, the FDIC and the Department of Justice, before being named the founding director of the Office of Automated Systems for the Federal Retirement Thrift Investment Board. He retired in 1997. He is survived by his loving wife of 58 years, Lillian; his children, Audrey Jane and Brian Oren; his five grandchildren; and many nieces, nephews, grandnieces, grandnephews, great-grandnieces, and great-grandnephews. He is preceded in death by his older brother, Roger Witters.
---
Mary Martha Costello '63 died of heart failure on April 19, 2022, in Richmond, Va. She was 82 and had previously lived in Towson and in Rocks in Harford County, Md. She was a daughter of Peter Costello, a lithographer and a manager of the Inner Harbor's old Federal Tin firm, and Mary Martha Heaps, a homemaker. She was a 1958 graduate of North Harford High School and earned a bachelor's degree in sociology at the University of Maryland, College Park. Costello began a career in social work that spanned 50 years and included 36 years in social services for Baltimore Catholic Charities, Johns Hopkins Hospital, Kennedy Krieger Institute, Baltimore County Department of Social Services and Baltimore City Department of Social Services. Along the way she received a master's degree in social work from the University of Maryland, Baltimore. Costello maintained a private counseling practice in Baltimore and Harford County for two decades. She is survived by a brother, Christopher Costello; six sisters, Patricia Duklewski, L. Clare Costello, Laura L. Costello, Colleen Sorte, Julie B. Hipley and Therese K. Ziegler; and numerous nieces and nephews. Her twin brother, Peter E. Costello III, died in 2012. Another brother, David W. Costello, died in 2006.
---
Roger R. Rice '59, a nearly lifelong resident of Harford County, Md., on May 28, 2022, at age 88. A graduate of Bel Air High School and UMD, he was the first member of his family to graduate from college and he prioritized education for his children. Rice founded Rice Insurance Agency, later Rice and Associates, which he owned and operated with Joanne, and was a partner in RKS Realty. Roger was happiest taking rides to see family and the many friends and acquaintances he had around Harford County. He loved his family, fast cars, bluegrass music, Maryland corn and tomatoes, his wife's cooking, all animals, especially dogs, classic Coca-Cola, tennis and traveling with his family. He converted to Roman Catholicism in preparation for his marriage and was thereafter a devoted congregant at St. Margaret Church. Rice is survived by his wife of 58 years, Joanne; children Gretchen Rice, Jessica Rice Johnson and Rachael Rice; six grandchildren; and many cousins, nieces, nephews and sisters. He was preceded in death by his son, Dr. John Jeremy Rice, and his younger siblings, Joyce Dunivant and Richard Rice.
---
Mary T. Lerch '62, of Lothian, Md., died on July 19. She was 81. Lerch was a 1958 graduate of Annapolis High School and she earned her Bachelor of Science in Home Economics from the University of Maryland in 1962. Lerch had a profound love for her family and friends. She was involved in her church, Our Lady of Sorrows, with the choir and the annual Thanksgiving and Christmas baskets. She loved golf and traveling. Lerch is survived by her husband of 59 years, William Lerch Sr.; her children, William Lerch, Joanne Burns and Alan Lurch; and eight grandchildren.
---
John P. Kammerer '60 died on Aug. 5, 2022. He was 84 years old. He graduated from the University of Maryland with a degree in economics, beginning his lifelong collection of Terrapin memorabilia. As an active Alum, he was supportive of the University, often holding season tickets for football and basketball games. John attended and kept in touch with classmates from Bunker Hill Elementary and Archbishop Carroll High School. John was a hard worker and a good provider beginning with his first job delivering the "Evening Star" from a red wagon, to decades in sales with Xerox, Group 1, CommNet, and Monticello Software. He enjoyed tennis, running and was passionate about golf. He is survived by his twin Joseph (Maureen) Kammerer and sister Margaret (John) Combs.
---
Richard "Dick" W. Thompson, 84, of Whitehouse, NJ died on Aug. 28, 2022. He played soccer at Montgomery Blair High School in Silver Spring, Md., and at the University of Maryland, where his team won the ACC Championship twice and participated in the first NCAA soccer championship. After earning his bachelor's degree in financial administration, he received an MBA from American University. During college, he participated in the Air Force ROTC program and upon graduation, entered the Air Force. He was honorably discharged after two years at the rank of captain. He then joined AT&T, where he began a 30-year career in finance and human resources. After retiring from the company, he spent another 20 years as a senior vice president for Manchester Inc., then Right Management Inc. Thompson served several years on the Readington Township Zoning Board of Adjustment and was an active member of the Whitehouse United Methodist Church in Whitehouse, N.J., for 40 years. In his later years, his love of baseball took him to 12 Baltimore Orioles Fantasy camps, multiple tournaments in Cooperstown, N.Y., and a trip to play in Cuba. He was also a fan of the Baltimore Orioles, Washington Redskins, Florida Marlins and Maryland Terrapins, and an award-winning photographer, world traveler and fisherman. He is survived by his wife, Anita M. Thompson; children, Sherri Waryasz, Karen Castaneda, Kyle Thompson and April Franlin; five grandchildren; and second wife, Elexida Badia.
---
Daniel Stern M.S. '57, a longtime resident of Berwyn, Pa., and an Army veteran, died in Bunnell, Fla., on May 14, 2022, at the age of 92. Stern was born in Brooklyn, N.Y., graduated from Lincoln High School and went on to earn his B.S. in mechanical engineering from New York University in 1951, as well as master's degrees from the University of Maryland and Penn State. Stern began his career as a marine engineer at the U.S. Navy Department Bureau of Ships. In 1959, he was hired by General Electric, where he stayed until 1993. He also earned his teaching certificate and taught high school physics at Central High School in Philadelphia and Radnor High School in Radnor, Pa. Stern enjoyed cheering for the Flyers, the Phillies and the Eagles, singing, playing guitar and piano, daily walks at Crabby Creek, Shakespeare, poetry and dancing. He is survived by his loving wife of 65 years, Joan; sisters, Trudy Katz and Laraine Stern; children, Laura Hisam, Philip Stern, Emily Ore and Aaron; and 12 grandchildren. He was predeceased by his son, Andrew Stern.
---
Morris W. Lindman M.S. '56 died peacefully at Hebrew Senior Life in Roslindale, MA on Aug. 30, 2022. He was 93. Lindman graduated from New Utrecht High School in Brooklyn and City College of New York before earning a graduate degree in engineering from the University of Maryland. He went on to work with the Department of Defense in Washington, D.C. for many years, before moving with family to Lexington, Mass. to work at Raytheon Corp. in missile design, including the Polaris missile. In the last years of his career, he returned to the DoD. He developed and patented the unique "Ram-Jet" missile propulsion system and the "Datavan," a mobile business selling minicomputers. He played tennis, was an enthusiastic Boy Scout troop leader in the 1960s, and he acted and sang in many musical theater productions Lindman and his wife, Jean, moved full-time to their weekend house in Weston, Vt., in 2001 and were active at the Weston Playhouse and the historic Weston's Mill. Morris is survived by his three children, Marc, Peter and Lisa Lindman; three stepsons, Chris, Eric and Stephen; 11 grandchildren; and two great-grandchildren.
---
Charles J. Atas '54, a longtime real estate attorney and Anne Arundel County residential builder and developer, died of pancreatic cancer May 15 at his Odenton home. He was 91. He earned his bachelor's degree in 1951 and law degree in 1955 from the University of Maryland School of Law, and was sixth out of 200 to pass the Maryland bar exam. "He was originally named Junior Haskell Atas. He did not like his given name and changed his first name to Charles since his mother worked as a bookkeeper for the famous bodybuilder Charles Atlas," according to a biographical profile submitted by his family. "He chose his middle name from his brother Herbert Jerome because he liked his brother's middle name. That is when he became Charles Jerome Atas and was known to friends and family as Charlie or Chuck." He spent most of his childhood working in his parents' tavern, beginning at age 10, when he served beer and food after school. During World War II, he and his brother also sold sandwiches at the Odenton station to soldiers from nearby Fort Meade who were waiting for Pennsylvania Railroad passenger trains that would transport them to their deployment. The tavern closed in 1960 and became The Hideaway restaurant, family members said. He was still working at his death, family members said. Atas is survived by his wife Gilda Grey Gay; daughter, Dr. Jenny Gay Atas of Detroit and and three grandchildren.
---
Paul E. Weisengoff '54, who served in the General Assembly for 27 years and later became a lobbyist for the Maryland Jockey Club and Laurel Racing Association, died on May 30, 2022. The former Beechfield resident who lived in Ocean Pines was 89. Weisengoff graduated from Mount St. Joseph High School and UMD, then served in the Army from 1954-56. He later obtained a master's degree from what is now Morgan State University. Weisengoff initially taught biology at Southern High School and began working in local Democratic politics. In 1966, Weisengoff was elected to the House of Delegates representing the 37th District, which later became the 47th District. He was known for his astute political maneuvering and was able to bring major institutions to Baltimore, including the Convention Center, the aquarium, the toll facilities at the Fort McHenry Tunnel, a renovated City Hall, the Meyerhoff Symphony Hall and funding for the subway. He retired from the legislature in 1994, and three years later became a lobbyist for the Maryland Jockey Club and the Laurel Racing Association, a position he held until 2003. The following year, Gov. Robert L. Ehrlich hired him as a member of his legislative team. Weisengoff was a Baltimore Colts, Orioles and Ravens fan and enjoyed fishing and crabbing when living in Ocean Pines. When in Beechfield, he had been a member of Our Lady of Victory Roman Catholic Church, Knights of Columbus and the Holy Name Society. He had also been founder of the Constellation Democratic Club. He was a communicant of St. John Neumann Roman Catholic Church in Berlin. Weisengoff is survived by his wife of 68 years, the former Lorraine Mattox; three sons, Paul F. Weisengoff, Robert S. Weisengoff and John D. Weisengoff; five grandchildren; and two great-grandchildren.
---
John E. Fissel Jr. '53 of Kettering, Ohio, died on July 25, 2022, at age 92. The Baltimore native was a member of Sigma Chi fraternity at UMD, and before graduating, he served in the Navy on the USS Midway. Fissel worked for Roadway Express in the trainee program, working his way up to terminal manager. He joined Lyons Transportation Lines in 1967, and his knowledge of traffic and transportation led him to become an adjunct instructor at Sinclair Community College for 16 years. Fissell was a member of the Kiwanis Club; joined the Miami Valley Traffic Club in 1956 and served as president in 1979. After retirement, he loved to travel. Fissel was an avid sports fan of the University of Dayton Flyers, Cincinnati Reds and the Cincinnati Bengals. He is survived by his wife, Faye; stepson, John Filbrun; four grandchildren; and a great-granddaughter.
---
Miriam Perry Calhoun '51 died on June 30, 2022. She was 93 years old. As a child, Calhoun was actively involved with the Girls Scouts of America. During high school at Bethesda-Chevy Chase High School Calhoun was a member of the Washington D.C.-area champion women's basketball team. While earning her degree in chemistry and bacteriology from the University of Maryland, she was inducted into the Alpha Delta Pi Sorority. Calhoun landed her first job with the U.S. Public Health Service at the University of North Carolina School of Public Health. She later was a scientist at the Food Drug Administration in Rockville, Md.. She shared a home for over 25 years that she and her husband designed and built in Potomac. They later made Harbinger, N.C., their permanent home after being seasonal residents for over 50 years. Her time in North Carolina helped fine-tune her skills as a sailor, avid bird watcher, and cook. Calhoun is survived by her husband of almost 60 years, Richard; two children, Alice and Preston; and three grandchildren.
---
Robert Mitchell Foster '51 of Wilmington, N.C., died on June 17, 2022, at age 94. He was raised in Kansas City, Mo. and D.C. and in 1945 entered the U.S. Army. After graduating from UMD, he earned his master's degree in education studies from the George Washington University. Foster started his teaching career at Hyattsville Junior High and went on to teach and coach athletics at high schools in Prince George's and Montgomery counties, including Northwestern, High Point, Northwood, Bethesda-Chevy Chase and Paint Branch. He coached high school football and basketball, football at Western Maryland University and basketball at American University. He served as president of the Maryland Public Secondary Schools Athletic Association, and founded and organized the Maryland State Athletic Directors Association. After retiring to Wilmington, he continued to volunteer as an assistant coach at Topsail High School, and joined the Wilmington Senior Softball Association and the Senior Men's Club and the Belvedere Golf Club. Foster was a charter member of the Clarksville Lions Club, and helped organize fundraisers and community service activities. He and his family were members of Mount Zion United Methodist Church, and then, after moving to North Carolina, of Wesleyan Chapel United Methodist Church in Scotts Hill. Foster was survived by his wife of 65 years, Aletha, as well as his children, Bill Foster, Candace Cederman, Richard Foster and Tricia Bazelon; 10 grandchildren, and a great-grandchild.
---
Robert I. Bickford '50, 92, of Bowie, Md., died on Aug. 3, 2022. A lifetime resident of Prince George's County, he graduated from Bladensburg High School, where he played soccer, basketball and baseball, and was twice elected class president. After graduating with a degree in education from UMD, he earned a master's degree in education from George Washington University, an A.P.C. degree in administration and guidance and a doctorate in higher education. His career as a Prince George's County educator spanned 50 years, starting as a physical education instructor and basketball, lacrosse, baseball, golf and football coach. When Prince George's Community College opened as a night college at Suitland High in 1962, Bickford supplemented his full-time teaching duties there with a part-time role as a teacher and golf coach. He moved full time to the college as director of student activities in 1964, then was promoted to dean of the Evening and Summer School division when the college moved to its permanent location in Largo in 1967. In 1972, he was appointed president of PGCC, where over the next 27 years he helped grow it into one the largest community colleges in the nation. Bickford was a lifelong member of the Cottage City Volunteer Fire Department; Naval Reserves; International Association of Approved Basketball Officials; director of the Suburban Federal Savings Bank; chairman of the Maryland Council for Community College Presidents; member of the Bladensburg Rotary Club; regional chairman and public service chairman of the United Way Campaign for PG County; member of the Superintendent's Advisory Board for Business & Industry; member of the county Board of Trade; Economic Development Advisory Committee and Chamber of Commerce; a member of Phi Beta Kappa; and an honorary member of the Maryland State Police.His many honors and awards included induction into the Washington Area Baseball Hall of Fame and Prince George's County Citizen of the Year. He is survived by his children, Beverly B. Schill; Mark E. Bickford, Susan B. Mathias, Wayne R. Bickford and Robin B. Brooks. Also surviving are his 12 grandchildren, 11 great grandchildren and an extended family. He was preceded in death by his wife of 64 years, June Douglas Bickford; and his sisters, Charlotte Thompson and Elizabeth Howard.
0 Comments
Leave a Reply
Fall 2022
Class Notes